Crate and Barrel has some bedding I love. It's Marimekko bedding and they are always updating the patterns while keeping the simplicity in check. This is an example of one of the products they're offering now: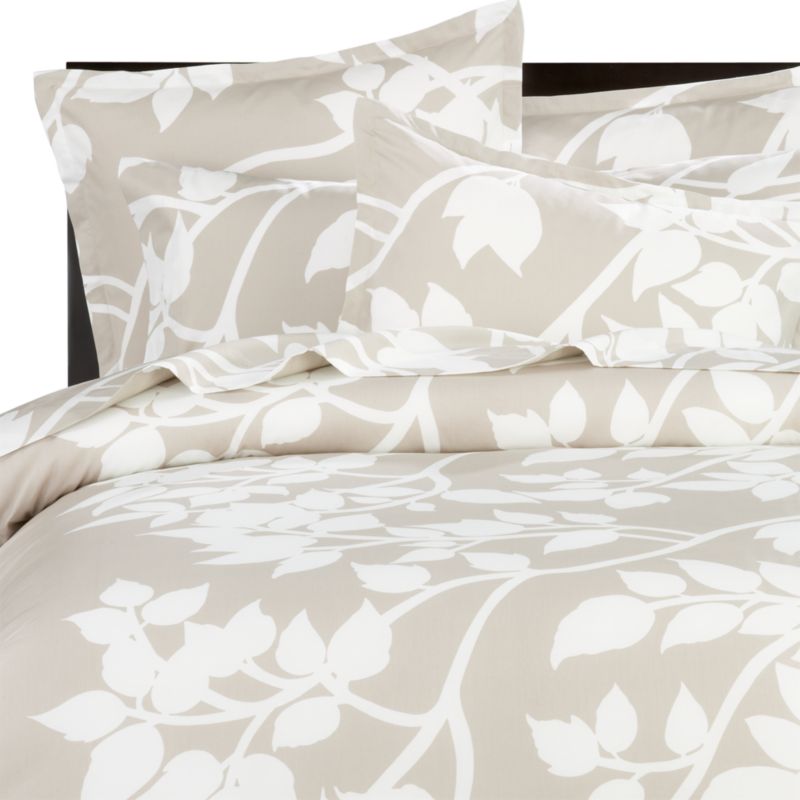 crateandbarrel.com
And these king shams are part of the ensemble I bought a loooong time ago when we first purchased our king size bed. I've probably had it 7 or 8 years.

Well, I found another pattern at Crate and Barrel several months ago that I liked a lot but just weren't in the budget, especially since I didn't really hate what we had. Anyone see where this is going? They had a huge online sale and the shams I liked were half off. Done. So, this is the pattern:
Marimekko Tamara Linen
crateandbarrel.com
I bought 3 euro shams for $19.95/each and then spent another $17.95 on the feather 27x27 insert. Have to admit, wasn't sure at first because the flange edging doesn't allow for a crisp look but after playing with it for a while, I'm happy with the change.
As Amanda reminded me, all these little adjustments are just my way of "keeping it fresh." Here's to a fresh inspiration at your house, too. Have a good one, all.